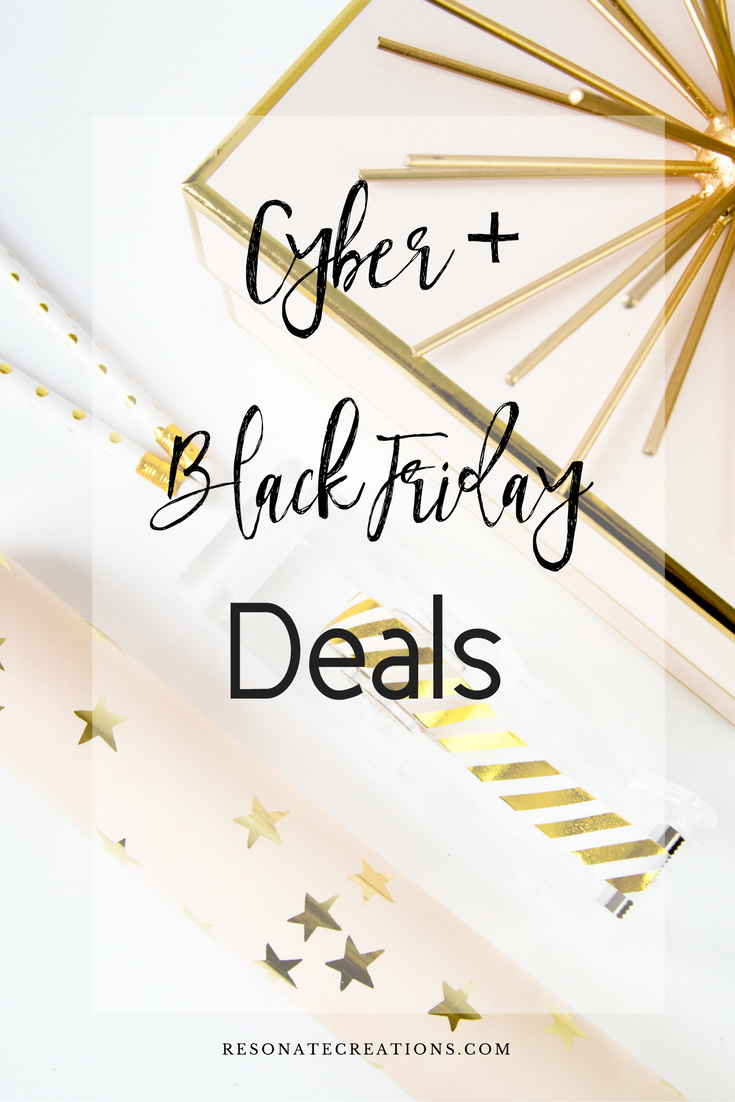 Affiliate links are included in this post. Any time you get I get a little commission to help me support my little dreams, so thank you. 
Cyber + Black Friday Deals
Ah, and the party has begun. So excited to see all the many sales everyone is having. But most importantly how many great offers you can find online.
Now, before we begin I have a special gift you just can't miss out this weekend until  Cyber Monday 11/28/16. Use Code CYBERRC to get it.
---
If you want to create an irresistible brand, leverage your social media, and launch your business. Then grab this e-Guide for a special offer below.
---
Lifestyle
Target is having free shipping virtually everywhere. I mean who doesn't like Targèt. I had to put a twist to it lol. But seriously they huge sales and when you get the REDcard you an additional 5% off. Grab it here. Good until 11/28/16 or Cyber Monday.
Of course, you definitely can't miss Amazon's awesome deals.
Business
There are so many great offers I want to share with you.
If you want to build a website using Bluehost which I would highly encourage. They have great customer service and they're very reliable. They have over 60% off. They use WordPress, they have 24/7 support, money-back guarantee and many more offers. Take advantage of this today. The offer is only good till Monday 28.
Also, Bluchic and they have the most elegant and feminine themes. They combine beauty and bold with very specific niche architecture to convert prospects into actual paying clients. Whatever you do they will match a theme that works just for you. I love that about Bluchic. They have a huge sale right now of 40% off which is good till Monday Nov 28th. Use code Cyberbc.
Another one I use for my business and this is completely optional is Missinglettr and this system is an automated social media marketing for professional bloggers. I use this all the time. What it does it schedules pieces of my blog and spreads it through many social media platforms. It's absolutely amazing. You get a free trial so you can use it immediately.
More offers will be coming as we get close to Monday. So, what are you waiting for? Get your shopping going.