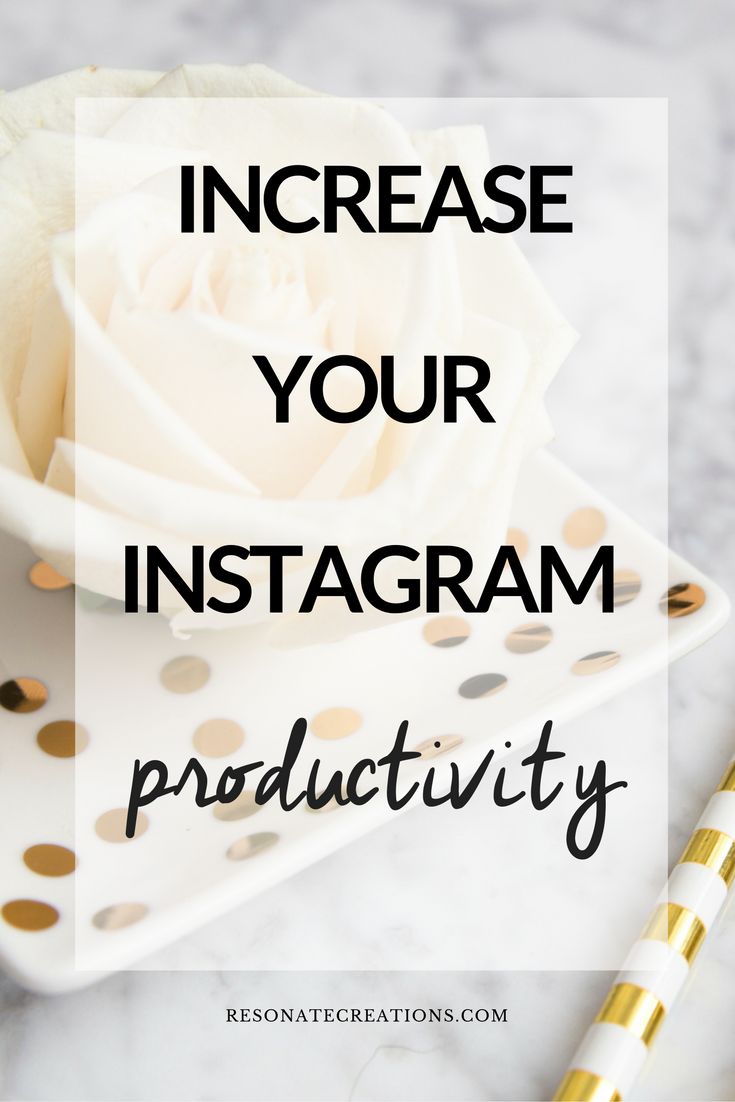 Increase your Instagram Productivity
Knowing what to post on Instagram can be a challenge but finding a balanced workflow can get you farther.
One thing I dislike about Instagram is that you have to post everything through your phone only. It kind of sucks, but now with other apps like the integration of Buffer you can write your content and then manually transfer it to Instagram.
---
Organizing is so crucial nowadays because if you want to be a top leader you have got to stay organized. And I'm not saying you have to be like everyone else, be yourself and post like a Rockstar. Everyone loves to see daily new content.
---
What can you Post on Instagram?
There are a few things you need to consider:
Are you doing this as a hobby? Are you a business owner? Whatever your reason just know that you're marketing yourself, in other words, you're selling yourself. And I know some of you don't like that word but it's been so misused it's not even funny.
Next, who's your Target Audience?
Do you know who you're speaking to? Are you speaking to women older than 35 or men less than 55?
The whole point is for you to get uber specific with your target market and identify your ideal client. Figure out who you're speaking to. I usually tell my clients this: It's kind of like describing your best friend.
They like going to the movies or they love Sci-Fi movies and Thrillers or do they love Home cooking and a nice glass of wine, whatever. Speak as if they were listening to you.
What about Creating a Calendar?
I know most people call it an Editorial Calendar but honestly if we go back the original way you can get yourself a pretty calendar and keep reminders for yourself.
How many times do you need to post? What kind of valuable information are you posting? Honestly, I post once a day and it does wonder. I provide some value and sometimes I change it up. I like people to see the real me. Most of the time I share inspiration, and Mindset Tips that help me daily. I share other information besides social media because I'm being my authentic self.
Post because you feel it Resonates with you and your tribe.
There's a great tool called Iconosquare and it's beautiful when it comes to your Analytics.
I highly suggest using it. You can check your growth daily. It sends you an email daily with the stats of your account day in and day out.
Also, it shows you when is a good time for you to post. It gathers data from you to see what times of the day are Ideal for you. And it shows you what hashtags are working and which ones are popular in your niche, who's following, and many more features once you get to playing with it.
There's a Free Version and a Paid Version so pick one that best works for you and your needs.
A Neat App to use for Posting.
If you haven't heard about Wordswag, this little tool is great for iOS. It creates amazing text layouts that only takes minutes and voila it's done. It's so useful and extremely easy to use. Especially, if you're like one of those who wants to simplify things.
What about Increasing your Organic Follow?
Seriously, there are so many opinions about this and what I have used it's pretty simple.

What I do is I go and like the latest pictures of my recent followers. I also like to leave one true comment on one of their pictures. This way I can really get their attention and more likely they will return the favor.
Come follow me at resonatecreations I share Tips and Inspiration daily.
And if you haven't grabbed my Instagram checklist come and download it here.